MC for the Biz Expo (Master of Ceremonies): Kel Ly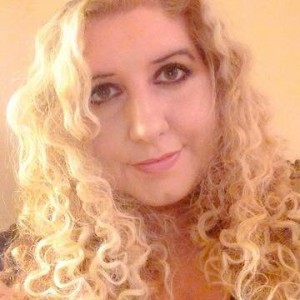 Kel Ly is the creator of Upstarts, a radio programme and collaborative network which supports business and entrepreneurship, and celebrates its 5th successful year this year.
From a very young age, Kelly has founded, and been involved in, many projects and enterprises in a wide variety of categories. She has also studied in several disciplines, including Business, Media, Management, Digital Media, Marketing, Entrepreneurship and Innovation, to postgraduate level.
Kelly understands the inherent challenges of starting and operating your own business and enjoys helping people build success and reach their goals, in addition to assisting them in promoting their ventures.
Please feel welcome to get in touch with Kelly at Kelly@upstarts.ie.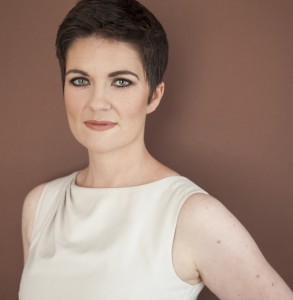 Facebook Ads -Driving results instead of driving you mad. 1.50pm - 2.15pm
A serial entrepreneur, Michelle went from a market stall, to a successful online business Funky Crayons, to being an expert marketing consultant in a few short years. She runs Breffni Digital, an agency helping businesses and organisations in Ireland, the UK and USA to get real results from digital tools. She's also co-owner of IrishBizParty, Ireland's leading community for the self-employed. An established speaker, she travels the country delivering actionable tips on how to drive real results from social media. A part-time tutor of digital marketing at Cavan Institute, Michelle is also a guest speaker at conferences and networking events.
Having built her startup Funky Crayons to have online customers in 14 countries, Michelle became an expert in all things digital marketing. After an appearance on Dragons Den, the FunkyCrayonLady turned her digital marketing expertise into a consultancy business of its own, Breffni Digital. From community organisations, to small and medium businesses, financial institutions, colleges and even government officials, she has transformed the digital presence of hundreds of people through training, strategy building and execution of kick-ass campaigns. Hear her deliver her top tips at Biz Expo 2018 where she will show you how to get Facebook Ads driving your business instead of driving you insane.
The Power of Social Media for Business & The Future of Digital Video 11.10am - 11.35am
Greg Fry is an International Social Media trainer delivering regular LinkedIn, Facebook, Twitter, YouTube, Google+ and Social Business Strategy training and workshops for institutions such as the Digital Marketing Institute, Sure Skills and the Digital Skills Academy.
Alongside training Greg works as a Social Business and Content Consultant. Greg has also won awards for his blogging whilst contributing to the tweakyourbiz.com community. Greg has worked with top multinationals including: Ulster Bank, Microsoft, UPC and Coca Cola Hellenic.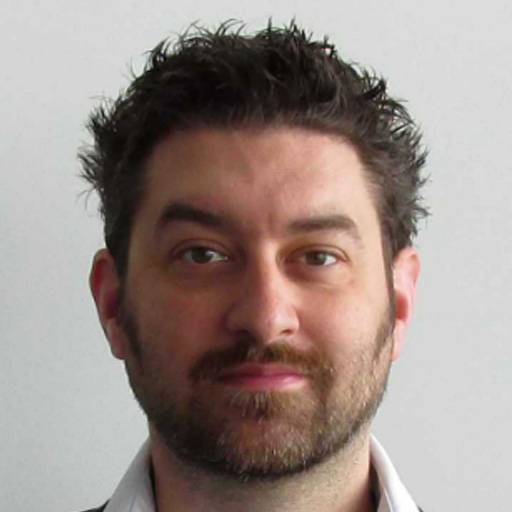 Google Places & Local Search & Tips for SEO 3.10pm - 3.35pm
Martin O'Neill, from an industry expert lecturer on the Digital Marketing Institute's professional diploma in internet marketing will be discussing online strategy and SEO tips for 2016.
He will also be presenting the best uses of Google Places for local search results. Martin has worked with some of Ireland's best known and biggest brands over the last ten years and will be available afterwards to answer any questions that attendees may have about getting their business found online in 2015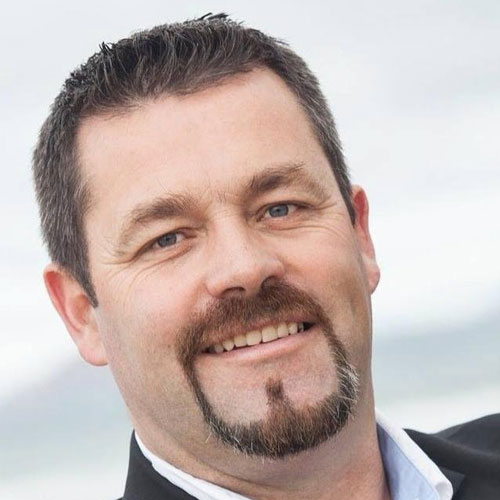 Strategizing Your Business Growth 11.50am - 12.15pm
PAT SLATTERY International Speaker and Mentor has studied, researched, written and spoken for 20 years in the fields of Business and Personal Development. Pat is internationally, a known lecturer, consultant in personal and business development, and has worked with government agencies, colleges, companies, and non-profit organisations in the areas of training, mentoring, motivation and communication.
Having masterminded with some of the world's greatest business and personal development strategists, Pat is one of the world's leading experts in personal and business development.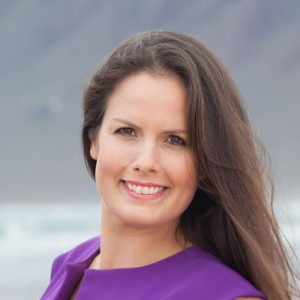 Confidence To Succeed
(The power to be and have all that you deserve in life & business) 1.10pm - 1.35pm
Donna Kennedy (BA Psych (hons), MHGC, MNLP) is a 3-time best-selling author, psychologist, business and life coach and a highly sought after professional speaker. She regularly features in national and international media as an expert in the areas of personal and business development and she has given seminars to thousands of people and companies worldwide. Her work has also been recognised and cited in international journals by leading organisations and faculties.
Having learned from some of the world's greatest achievers, at age 23 she bought her first investment property and at age 24 she created her first company, turning over a €1,000,000 in the first year! Year-on-year she has gone from strength to strength and is impacting people worldwide with her fresh and unique approach.
Her passion is to teach others to reach their potential. It is her firm belief that it is not what happens to you in your life that matters as much as what you do with what happens to you. If you want better results in your life and business, learn from Donna!
Simple Business tips that can make your business even more successful 2.30pm - 2.55pm
Alec Drew is a SME Business Coach and Mentor who took a business with a net profit of €7k per annum and turned into a net profit of €700k per annum using his simple business approach. He is President of the Professional Speaking Association, Ireland and speaks on business topics both nationally and internationally. He is a published author and is a regular contributor to business shows on radio.
Alec has the ability to make the complex simple. He has 35 years of business experience during which time he has distilled the information gained from reading countless business books, attending 100's of business conferences and working with SME business owners into simple but effective tips. He now helps companies identify loss-making activities and increase profits.
I have identified more than 100 simple business tips that can make your business even more successful and you can put into practice immediately without spending any money. Alec will be sharing some Best Practice Business Tips including
1 How Retrospective Discounting gets rid of the tyre kickers
2 How a simple change in management style added €100k to the bottom line
3 How Toxic Talk damages customer relationships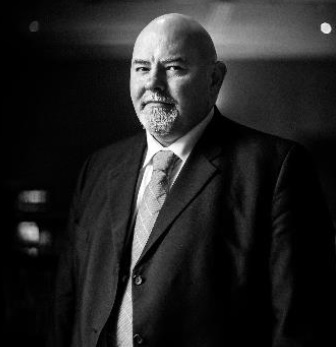 Don't be afraid of the big bad GDPR. 12.30pm - 12.55pm
Liam Lynch has nearly 30 years of experience working in the world of technology. He started out as a developer in the late 80's but always had an interest in the technology that he used every day so moved into IT Infrastructure Management. He also had an inherent ability to create secure environments, both physical and digital. He "sees" security.
He has worked with a number of companies over the years, from small operations to large corporations. He found that, in spite of massive expenditure on technological security solutions, these can all be thwarted by "Dave" in accounting opening an "invoice" (i.e. evil software) in an e-mail which has sneaked past all of the filters, firewalls and anti-virus.
He thought there has to be a better way. He knows what the threats are out there and how to spot them and protect enterprises from them. So he has developed the most comprehensive Internet Safety Training on the market. This is delivered in an easy to comprehend manner that people of any ability can follow. He lives to the maxim #SecuritySimplified.
Once that was completed he turned his attention to his other favourite subject, Data Protection. Liam has been studying cases of identity theft and data breaches since the late 90's. With the advent of the EU General Data Protection Regulation (GDPR), Liam collaborated with a qualified solicitor (who translated the legalese into English) and crafted training material to make the GDPR easy to understand and prepare for. There is no scaremongering with Liam, in fact some people even have fun at his training sessions.
Liam Keynote Talk:
Don't be afraid of the big bad GDPR.
There is a lot of fearmongering being employed by consulting firms to try and scare businesses into subscribing to their expensive GDPR services. They use legal jargon and make the whole thing out to be super complicated.
Let's face it. If you have no data protection policies and procedures currently in place, then there will be a job of work to do, to become compliant. But once you have a plain English understanding of what is required, you will probably be able to put the required documentation in place yourself, get your staff fully aware and embrace the protection of personal data within your organisation.
In this talk, the following questions will be answered:
Where did this GDPR thing come from?
What's expected of me?
What can go wrong?
Where should I start?
The Sales Process. Do you have a sales playbook. 10.30am - 11.55am
Joseph Dalton has vast expertise in sales and marketing, both in Ireland and abroad, with a proven record of accomplishment in achieving year on year company growth and regularly exceeding defined targets. His strength lies in successfully managing and motivating teams to achieve business growth. Over the years Joseph has received awards for excellence in sales and marketing. Joseph and his businesses have featured in major newspaper publication and radio shows here in Ireland, in the UK and in the USA. One of his companies featured on the highly viewed American TV show "Good Morning America"
He also produces and hosts a highly successful radio show on Dublin South FM- Breakthrough Brands. He has the pleasure of interviewing business leaders, entrepreneurs, mentors, advisors, authors and consultants from across the globe.
He believes that you need 3 elements in your business 1.Mindset, 2.Marketing 3.Sales.
A business can't grow if you are not making sales, he will be talking about the sales process. Do you have a sales playbook and the phone is your friend.