Biz Expo, Ireland's largest B2B trade show, conference and networking event, is taking place on Friday, 22nd September 2023 at Croke Park's Hogan Suite in Dublin.
In addition to the large exhibitor hall, which brings together thousands of business and decision-makers to network and shop for products and suppliers, Biz Expo also features main stage presentations from influential keynote speakers that are guaranteed to inspire you and boost your business IQ!
Bronagh Cotter, CEO of Recruit.ie, the main sponsors of Biz Expo, said: "We are thrilled to be putting together an exceptional line-up of speakers from various industries for this year's Biz Expo. All of us are looking forward to being inspired by leading industry figures who will share their knowledge and experiences with us throughout the day, providing attendees with invaluable insights and information on how to take your business to the next level."
Speakers at the Biz Expo: Boost Your Business IQ!
Speakers confirmed so far are:
Ivan Yates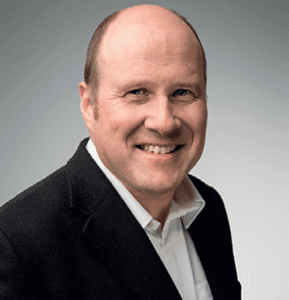 Ivan Yates is a broadcaster, columnist, businessman and former politician, holding the position of Fine Gael Dáil deputy for more than twenty years. A native of Enniscorthy, Co. Wexford, he became the youngest member of the 22nd Dáil at twenty-one. He was appointed Minister for Agriculture, Food and Forestry in 1994. He founded Celtic Bookmakers, a chain of betting shops, which became one of the largest independent family chains in the country.
Ivan presented The Hard Shoulder, Newstalk's drive time show and Tonight TV. Ivan set up MediaMasterclass.ie last year and is now a top Communications Coach.
LinkedIn:
---
John Lowe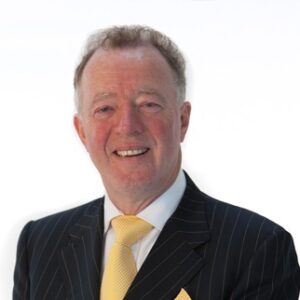 John Lowe is probably best known for his popular books on personal finance 'The Money Doctor', '50 Ways to Wealth', 'The Money Doctor Finance Annuals' all published by Gill & Macmillan – two of the eight editions went to the number one bestseller position in Ireland (paperback non-fiction section). The 2013 Annual was published after the December 2012 Budget and is endorsed by Joe Duffy, Brendan O'Carroll, Jim Power and Gay Byrne. 
With over 27 years experience in the banking sector – he is a Fellow of the Institute of Bankers, a member of the Institute of Directors ( successfully passed the Chartered Director programme in IMI Sandyford through IOD) and a member of the Life Insurance Association – and a genuine interest in helping people make their money work for them, John is one of Ireland's most respected personal finance gurus.
Website:
LinkedIn:
---
Mags Boland Murphy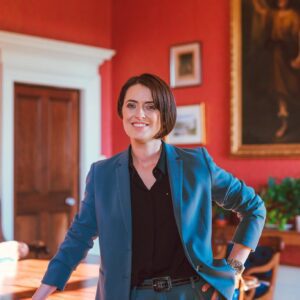 Mags Boland Murphy, CEO at Bofin Consultancy and Growth & Profit Business Strategist and Business Mentor. After over 20 years working in executive and management roles in the commercial arena, Mags established Bofin Consultancy to help businesses and professionals who struggle with development, marketing, operations, specific business challenges, scalability, profit planning and strategy, to show them how they can create the ideal business balance, make leaps in revenue, with simple but powerful solutions that they can implement again and again. Mags also helps them to address operational challenges and find solutions to overcome them while continuing to be productive and successful.
LinkedIn:
---
Emma Boylan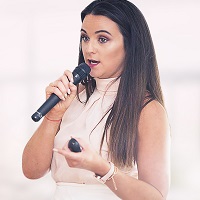 Emma Boylan is an international business and marketing coach and speaker and has worked with clients and delivered workshops and training all over the world. Emma helps clients to stand out, reach their ideal client and she's put many clients on a faster path to more money, by doubling and tripling their income.
She left her 9 to 5 job 9 years ago to fulfill her dream of starting her own business; when she saw that most marketing was all the same and that businesses were really struggling to attract the right clients and have a message that made them different.
Using her passion for creative content and background in psychology, over the 9 years, Emma built a business that has served 100's of businesses all over the world, helping them get crystal clear on their message, so they stand out, get noticed and fill their businesses with clients in record time!
Website:
LinkedIn:
---
Andrea Hayes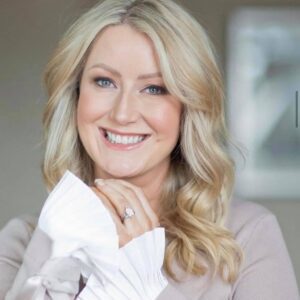 Andrea Hayes Broadcaster & Author.  Andrea is an Irish Times and Sunday Times best selling author, whose  previous books include the best selling Pain-Free Life: My Journey to Wellness, My Life Goals Journal, Mind Body Soul Journal and Dog Tales. She is also a well known Irish broadcaster and presenter. Andrea has a passion for spirituality, health and wellness, she holds an MA in Applied Spirituality, is a clinical hypnotherapist, Bethany grief facilitor, Spiritual Director and teacher of Spiritual direction for Anamacharadas.
Website:
---
Johanne O'Halleron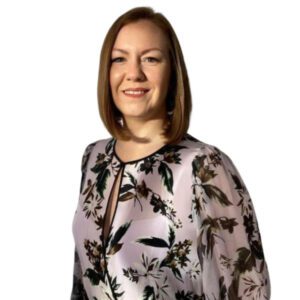 Johanne O'Halleron is a business mentor and sales expert for coaches and holistic therapists, who want to sign their first five clients. Johanne has witnessed so many women doubt their ability and self worth when building a business and stop before they have even begun. Her mission is to empower as many women as possible to create the business they want without restriction and have some fun doing it. Johanne's motto is It's never too late to go after what you want, you just have to decide you are going to.
Website:
LinkedIn:
Further speakers and the full day's schedule will be announced soon!
_____________________________________-
About Biz Expo
Biz Expo is Ireland's largest B2B trade show, conference and networking event, dedicated to small business owners and business professionals. The event has been held in Dublin since 2011. Biz Expo brings together thousands of business and decision-makers to network and shop for products and suppliers throughout Ireland. In addition to our large exhibitor hall, there are a host of networking opportunities including: business-critical workshops, speed networking, business card exchange and main stage presentations. Admission is free to business owners and professionals.