PRESENTING THE
ALL STAR AWARDED REVENUE GROWTH & PROFIT BUSINESS STRATEGIST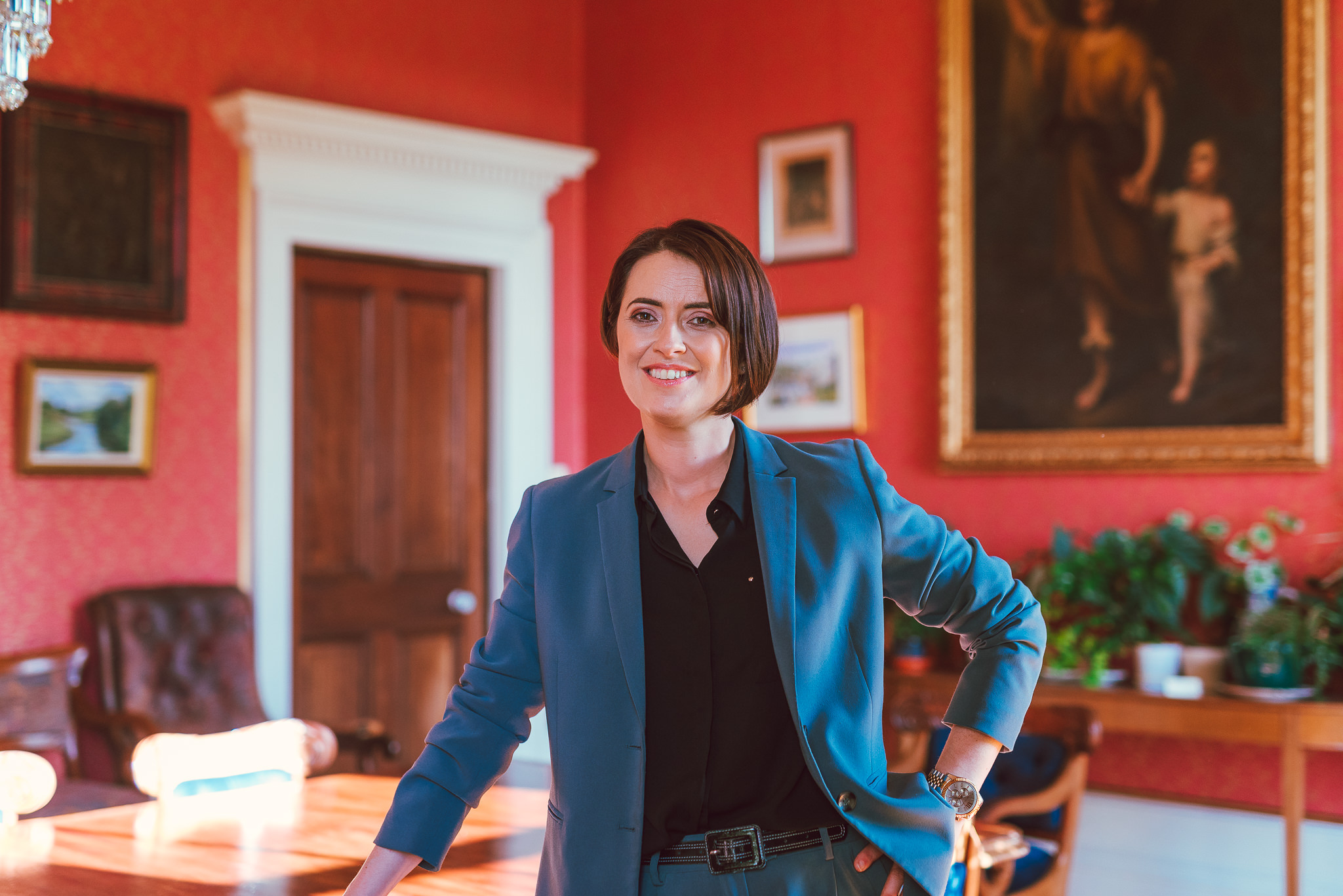 "I work with businesses who achieve, succeed and exceed. I love to see success happen." Mags Boland Murphy.
Mags Boland-Murphy, All Star awarded, accredited and experienced business consultant, tourism & hospitality consultant, national event manager, business sales, marketing & media professional, established Bofin Consultancy in 2011. The business provides a full suite of professional business growth consultancy services including; profit planning, business development, sales, marketing reach, tourism consultancy and tailored consultancy solutions specific to the client's business aims, objectives and requirements.
Mags works with growing businesses who may be facing operational and strategic challenges, struggling with sales & marketing and panicking about profits – to plan, package and promote their businesses so that they connect with more of their ideal customers and to recharge revenue. She helps them to focus their passion on ventures and opportunities that deliver powerful growth and profoundly profitable businesses.
In her previous life, Mags worked in the private commercial arena for over 20 years. She has also acted as course lecturer at HSI College, Limerick, Ireland and has been a guest lecturer at University of Wales, Cardiff and as guest lecturer to business students in Sweden.
The business offices are located at Enniscorthy Enterprise Centre, Enniscorthy, Co. Wexford, Ireland. Mags works with clients nationwide in Ireland, UK and Sweden. Bofin Consultancy works with Tourism & hospitality, food, construction, professional services, SMEs, start-ups and business support organisations. Bofin Consultancy & Mags Boland Murphy enjoy helping business members as a business mentor with Enterprise Ireland and 5 LEO offices nationwide. Mags is also accredited with the International Authority of Business mentors. Mags is known for saying it straight, she has a no-nonsense approach to business, believes in being proactive, positive and supporting those businesses who are serious about success.
SOLUTIONS & SERVICES FROM BOFIN CONSULTANCY
Tourism/Hospitality Consultancy & Business Consultancy.
Strategic Sales & Marketing for success.
Business Mentoring and Profit Planning.
Professional focused bespoke business, operational & customer service masterclasses.
Professional speaking support resource.
THE PROMISE
Bofin Consultancy is here to help your business professionally at all times. We are not magicians – fact! If you are serious about taking your business forward and planning for profit, then we can help you do so. The focus is to work with the client to helping businesses increase their revenue stream, increasing awareness and repeat business with proactive activity.
Ultimately, we work with businesses to help them to get the work done, which, helps them to get them to where they want to be and to grow revenue consistently.
Why you should work with Bofin Consultancy
Professionally experienced & properly qualified. Mags Boland is qualified with a Business Marketing, Tourism & Hospitality Management B.A. (Hons) from the University of Wales. Mags also has a Diploma in Business Management Development and is both professionally experienced in the commercial arena and properly qualified. She brings with her over 20 years industry and commercial experience. Mags will work with your agreed requirements and these are consistently managed.
Bofin Consultancy is an award winning and accredited business who engages third party suppliers who are professionally qualified and experienced. We have an unblemished professional indemnity record.
We are an Irish All-Star awarded and accredited business as Thought Leader in Revenue & Profit Business Strategy.
We are passionate about business. We are genuinely passionate about our work and about doing business. This passion helps us to provide a superior service. We support progress and we will always support businesses who are focused on making progress, innovation and simply succeeding.
We work to breath power into the business and marketing effort regardless of the sector you operate in. We provide an unbiased and objective business viewpoint.
We work to help you to pull prospective clients to your business. We work to help you to pull your prospective clients and audience to your business in the right way.
Get the return on investment (ROI) every time with every spend. We address the ROI with every client and work piece.
Operate professionally and ethically at all times. We are not an agency, we are a professional, independent consultancy with no bias to any entity/medium. We keep it real at all times, we believe that business, money and time are too valuable to be wasted.
We work to increase the value of our service to your business. We are constantly learning and we study the sectors we work with. We are constantly building the quality of our service offer to your business.
We make the business consultation process an easy one. Everything is done in a simple and transparent way.
We also offer the facility to schedule online meetings saving you more time.
Find out more and say hello online at www.bofinconsultancy.com
Like us on Facebook at www.facebook.com/bofinconsultancy. Tweet us @bofinconsultant . Connect on www.linkedin.com/in/magsboland
FIND OUT WHAT SOME OF OUR CLIENTS SAY HERE https://bofinconsultancy.com/what-clients-say/