Boost Your Business Knowledge at the Biz Expo Seminars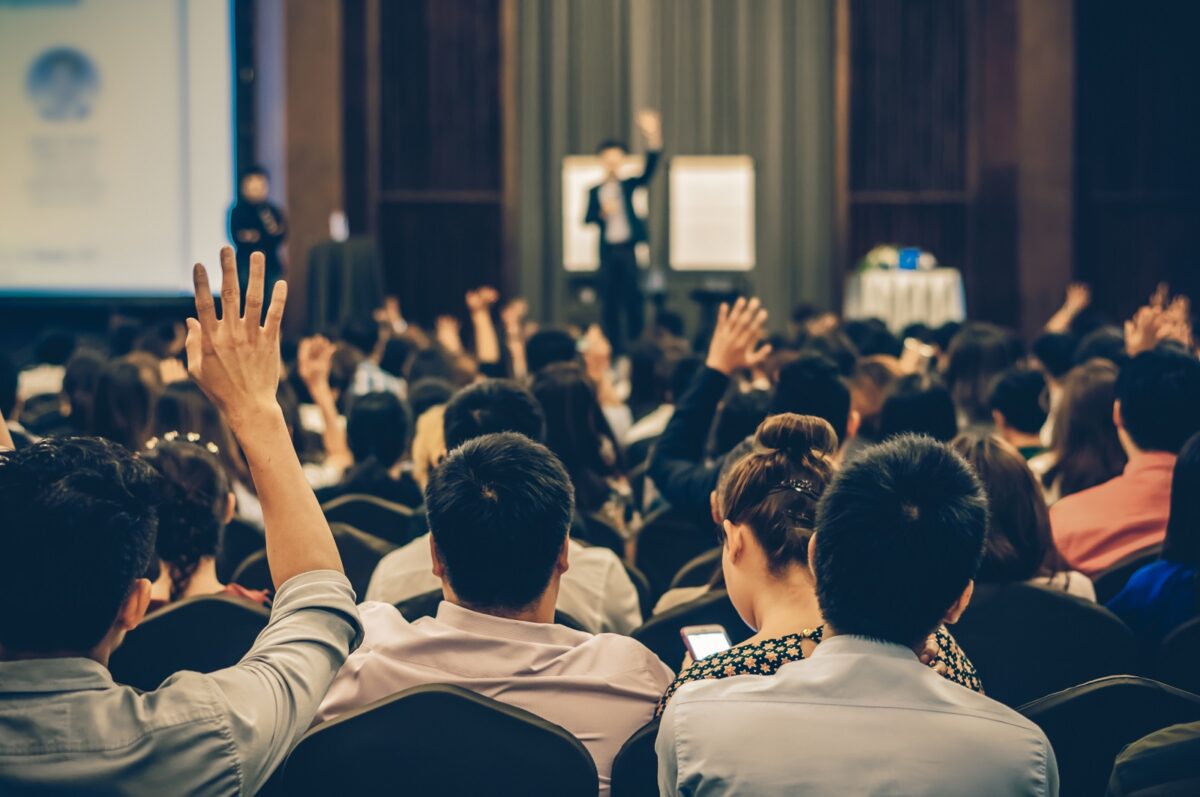 Are you eager to find new products and services that'll help grow your business? Interested in making new connections and attending informative seminars? Biz Expo 2022 is Ireland's largest B2B trade show, conference and networking event, dedicated to small business owners and business professionals.
Register now to attend a busy day of meeting sales prospects, speed networking, business card exchange and presentations at the Sport Ireland National Indoor Arena on Thursday, 29th September, 2022.
This year's Expo is organised by Recruit.ie and in partnership with BNI, Ireland's Leading Business Networking and Referral Organisation.
Register for your FREE TICKET today right here  bizexpo.ie/register/
In addition to the large exhibitor hall, there is a host of networking opportunities including: business-critical workshops, networking, business card exchange and main stage seminars.
The Agenda Stage seminars will be compered by broadcaster Ruth Scott from 10:30am-4pm and is the perfect place to find inspiration and boost your business knowledge with a range of innovative talks from the best in the business.
Moira Grassick, Chief Operating Officer of Peninsula, will open up the day's seminars with 'Changes in employment law that will impact employers and small businesses'.
Owen Buckley, who co-leads the strategic development of corporate partnerships and foundations within UNICEF Ireland, will then present a seminar on 'UNICEF's Emergency Responses'.
Carol Murphy, General Manager of SOSAD Ireland, will take the stage to present 'SOSAD Ireland: The Future We Are Working Towards'.
CEO of Linked Finance, Niall O'Grady, will be sharing his insights into 'Irish SME lending trends and maximising your loan approval success'.
Operations Director at Reconnaissance Group, Clive Dunne and Safety Professional, Ian McGill, will then take a deep dive into 'Health & Safety and Security in the Workplace'.
Next up will be Holistic Life Coach, Dolores Andrew, who will be advising all on 'How to Achieve a Growth Mindset in Business'.
More great insights up next from International Business and Marketing Coach, Emma Boylan, who will be giving top tips on 'Branding your Business'.
Lifetime entrepreneur and Founder of Crypto with Dinny, Dinny Collins, will then take to the stage to deliver 'Building Something From Nothing: The Entrepreneurs Story'.
Doug Gordon, CEO of D&S Performance Optimisation, will be up next to reveal 'Success without Stress – How to be a successful leader in business'.
There will then be a Panel discussion on Cybersecurity, moderated by Pádraigh Griffin, Chief Operating Officer for EVAD Technology Group and featuring panelists Jan Carroll, Founder/MD of the Fortify Institute; Tristan Bateup, Director, Channel Sales UK & Ireland at SonicWALL; and Kevin Brady, Associate Director at Phelan Caswell Insurances.
CEO & Operations Lead at DeFactor, Alejandro Gutierrez, will then take to the stage to explore 'SMEs breaking into decentralized finance'.
Wayne Dunne, Head of Advisory at Walfrid Private, will be on hand to deliver insights into 'Tax efficiency for self employed, business owner or company director'.
Finally, Mark Gibbons, CEO of TAPiTAG, will wrap up proceedings with a look at 'Digital & sustainable ways of connecting with customers'.
Register for your FREE TICKET today right here  bizexpo.ie/register/
Learn more about Biz Expo here