We are delighted to announce that Red Castle Technology will be exhibiting, as well as sponsoring, Biz Expo 2022. You can learn more about their business and services on 29th September at Sport Ireland National Indoor Arena. Their team will be available to talk between 10am and 4pm. You can register for FREE ADMISSION to Biz Expo 2022 right here.
Who are Red Castle Technology?
Red Castle Technology is a cloud-based Software as a Service (SaaS) provider company using the cutting edge technologies.
They have a range of in house products to help your business, such as an employee management system called Workforce Kit, Appointment Booking System and Planned Maintenance System for machines/equipment maintenance reminders.
Workforce Kit is an easy to use HR tool that helps small and medium businesses process and organize all the data they collect on their employees throughout employees' job cycle. Workforce Kit also manages and schedules your employees' rosters, holidays, and other leave.
Are you looking to promote your courses and gain new leads to boost bookings? Nightcourses.com will be an exhibitor at Biz Expo 2022. Whether you are a college or a business that offers training, Ireland's largest database for part-time and evening courses can help enhance your admission rates. Get your FREE TICKET for Biz Expo right here.
About Nightcourses.com
Nightcourses.com is Ireland's leading online search resource for part-time courses, evening classes and lifelong learning programmes. They are a national database of courses from hundreds of colleges and educational institutes throughout the country. As a result, they are a valuable resource for both students and education providers, linking learners to courses, colleges and educational institutions.
Students
If you are eager to take your career to the next level, change job, improve your Leaving Cert results, learn a new skill or take up a hobby, Nightcourses.com is your one-stop-shop. Their database offers Ireland's biggest selection of courses, as well as information on colleges and educational institutes, expert guidance and advice.
Returning to education, whether for professional or personal reasons, does not necessarily mean you need to do a college degree. A number of different fields and disciplines offer degree, diploma and certificate options, and deciding between these can be tricky. You need to consider your goals and interests, the industry you work in, and your professional experience before deciding on a course.
Nightcourses.com streamlines the search process. Furthermore, they work closely with providers to make sure they offer up-to-date information on their programmes.
Colleges & Educational Institutes
As Ireland's economy and jobs market evolves, interest in continuing education is broadening. Around 6,000 people use Nightcourses.com every day to search for courses in Ireland. As Ireland's most popular course search database, Nightcourses.com helps education providers connect with students. They also offer a platform for institutions to showcase their courses, successes and benefits. Their vast database means that students have the latest and most complete information available.
Do you have a great brand that you're dying to showcase? Eager to get the right stand to make your business pop? Nomadic Display are experts in pop-up technology and work within the exhibition circuit. Furthermore, their team will be exhibiting at the upcoming Biz Expo. This B2B SME networking event will take place on Thursday, 29th September, at the National Indoor Arena in Blanchardstown. Interested in chatting with Nomadic Display and learning more about their services? Register today for your FREE TICKET.
Who are Nomadic Display?
Perhaps best known for inventing pop-up technology over thirty years ago, learn how Nomadic Display can help your business produce dynamic and creative exhibition stands that include backlit displays, counters, fabric displays and accessories. The goal is to maximise your attendance at trade shows, exhibitions and sales events by creating the most innovative and value-for-money exhibition stands that show real return on your investment, both now and in the future.
They blend custom built style with the savings benefits of lighter weight to help you dramatically reduce your operational and ownership costs. Additionally, they guarantee your 100% satisfaction with an unbeatable collection of top-quality displays that blend legendary design with durable construction. And they back every one with first-class service – before and after the sale. So whether you decide to purchase or rent, you've made the right choice to consider a Nomadic Display.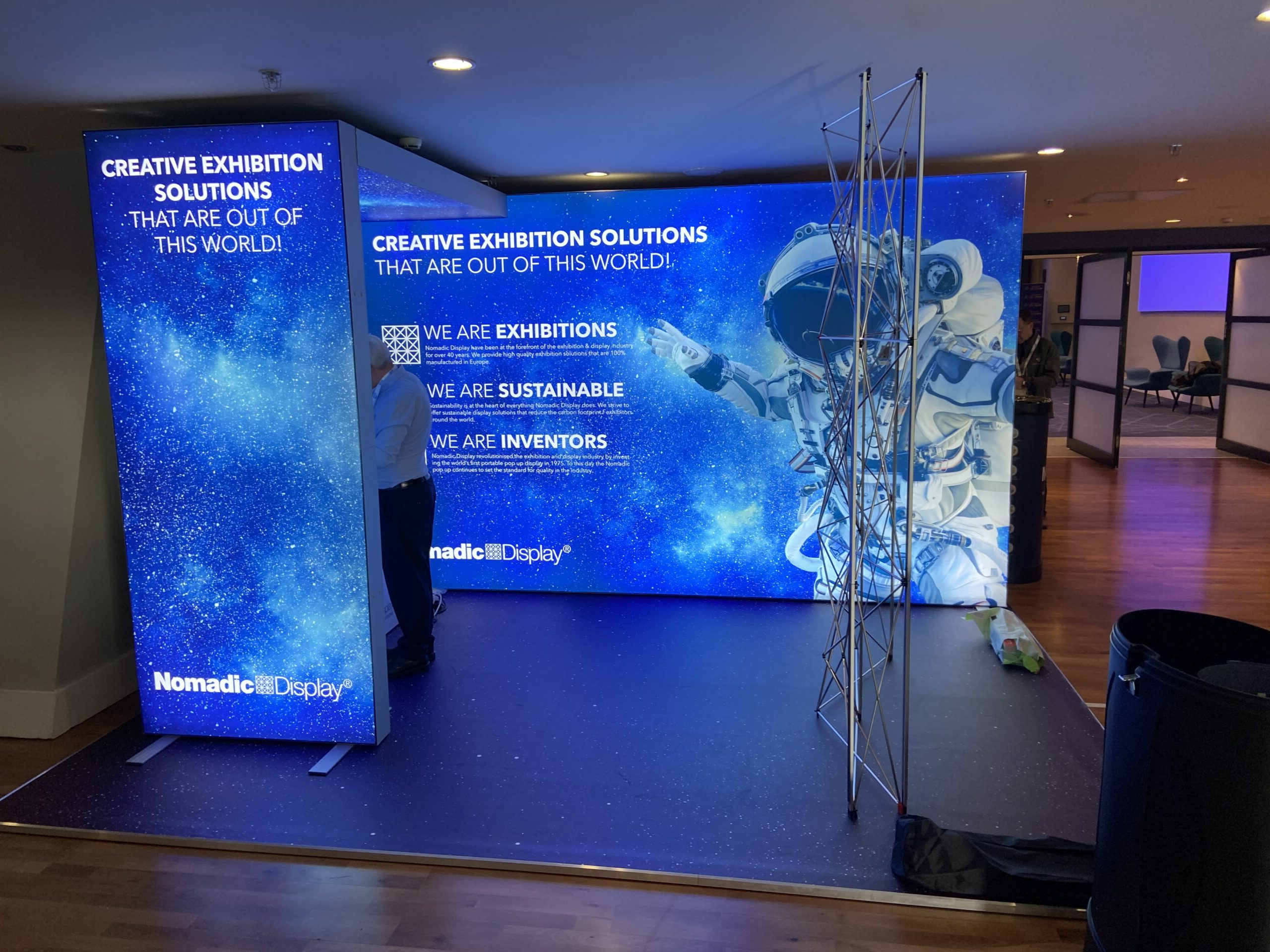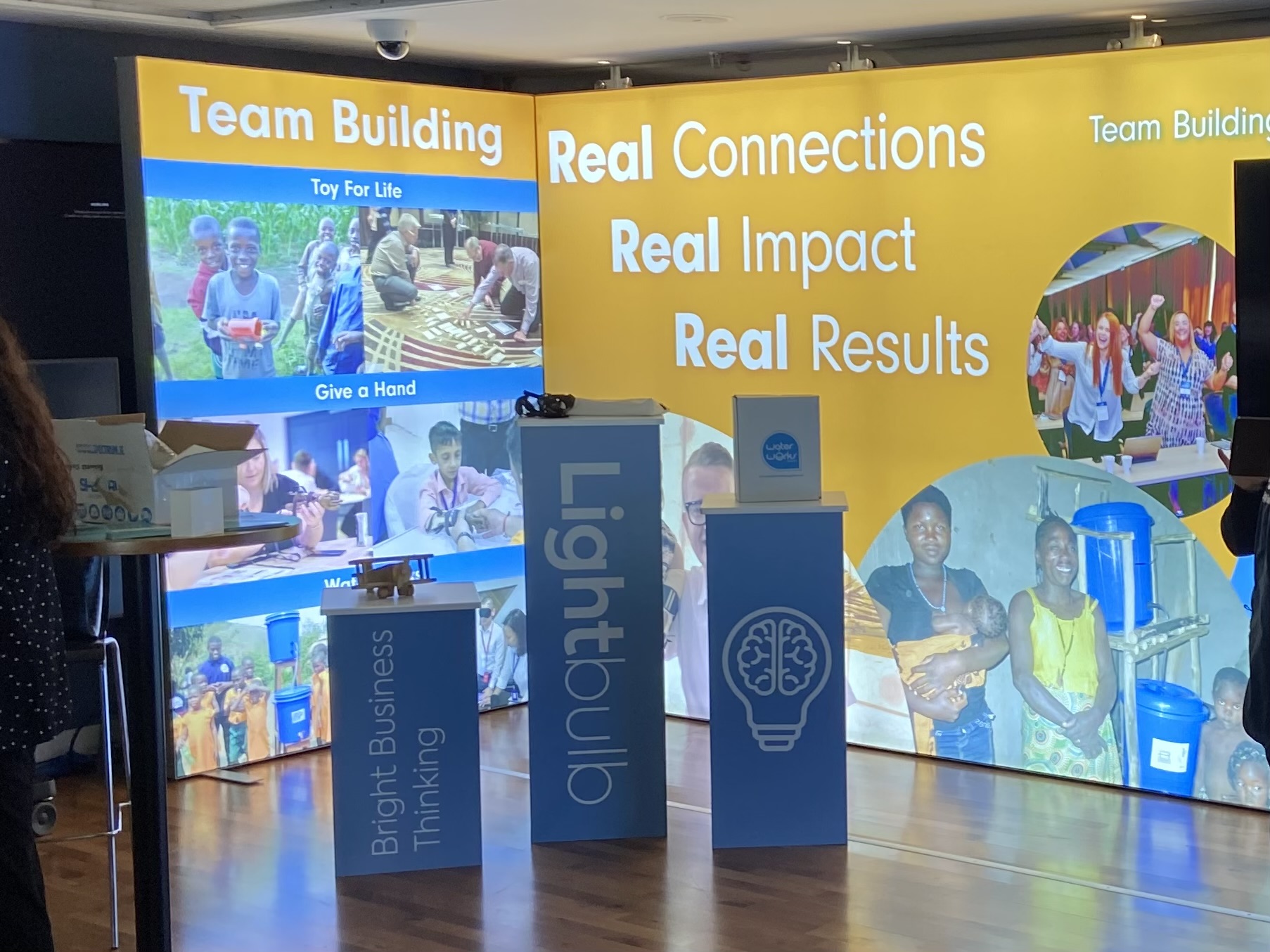 Are you eager to get a mortgage or business loan for your business? Capital Credit Union will be exhibiting at Biz Expo 2022. You can speak with their team about what they can offer your business at their stand at the National Indoor Arena on 29th September. Don't forget to register to get your FREE TICKET.
About Capital Credit Union
Capital Credit Union is a modern and progressive credit union based in South Dublin with over 50,000 members. Capital Credit Union offer mortgages and business loans to its members along with personal loans.
Embracing digitisation, all of Capital Credit Union's products and services can be accessed online from opening an account to drawing down a loan and even joining the monthly Member Car Draw. In addition to this, Capital Credit Union offers a range of ancillary services to members including Home, Life and Travel Insurance, Financial Planning Advice, Free Will-Making and much more.
For more information, visit www.capitalcu.ie, email info@capitalcu.ie or call us on (01) 299 0400.
Are you looking for financial services that'll help your business flourish? Blanchardstown & District Credit Union will be exhibiting at Biz Expo 2022. Their team will be available to chat between 10am and 4pm on 29th September at their stand within the Sport Ireland National Indoor Arena. You can register for your FREE TICKET to this SME B2B event right here. 
About Blanchardstown & District Credit Union
Blanchardstown & District Credit Union is a trusted financial organisation with a difference. They have been a holistic financial services supplier to the people, businesses and community of Dublin 15 for over 50 years. Today they accommodate almost 20,000 members and are committed to providing a broad range of innovative financial products supported by the excellent service from their dedicated team.
Blanchardstown & District Credit Union is lending and open for business. They offer great value personal loans, mortgages, insurance products and business loans. Furthermore, home improvement loans and mortgages can help with your home ownership dreams, from first-time buyers, and local authority affordable housing schemes to complete energy improvement retrofit plans. If you have ambitions for your business, talk to the friendly, experienced team, ready to support your application and take your business to the next level.
They're located in the heart of Blanchardstown Village in Dublin 15 and all their services are delivered online, in a branch or over the phone to suit your preference. Membership is available to anyone who works, lives or studies in Dublin 15. You can join and apply for any of their loans on the same day.
So, why not become their next member, and start your next steps with Blanchardstown & District Credit Union .
Visit www.blanchardstowncu.ie
Email loans@blanchardstowncu.ie
Phone 01 820 3495 or Freephone 1 800 215 215