BUSINESS WORKSHOPS
Biz Expo understands the more knowledge you can obtain for your business the better return on investment you will receive. After the success of last years, workshops we are delighted to bring them back again this year to the Biz Expo. We have partnered up with a number of expert diverse business and leadership coaches to bring you fantastic insightful and helpful Business Workshops.
Mindset 4 Success
With the help of cutting edge Neuro Linguistic Programming and the M.A.S.T.E.R (TM) System, created by your host, Mind Coach & NLP Master Practitioner & Trainer Danielle Serpico (Author of 'The Blackbelt Mastermind') you will learn how to become the Blackbelt of your mind and ultimately achieve better results in business and life.
What you will gain from attending…
Insight into how others think and being able to read them better.
Ability to have better business and personal relationships.
Rapport building skills.
Persuasion,influence & sales skills.
More effective Communication.
A better attitude to deal with obstacles and adversity.
More confidence and self-belief.
Clearer focus, determination and motivation.
An understanding of how your mind works and how you strategize.
Acquire the Blackbelt Mindset for you to succeed!
YOU will take back control, plan out your future timeline and take more beneficial action for your business and life!
Register for free here: Mindset 4 Success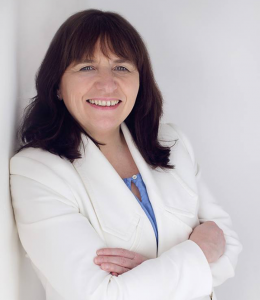 Boost Your Business
If your intention is to expand your business in 2018 then this is the workshop for you
With thousands of people online it's never been easier to reach key decision makers, help more people, sell more products/services and build a real sustainable business.
Join me for this workshop when I will share with you the easy 6 step formula to increase your business revenue even if you do not have a website or an email list!
Register here for this Workshop: Boost Your Business
The Power of Podcasting
Gain an insight into The Power of Podcasting and understand the benefits it can have for your business.
Did You Know?
Podcasts give you the ability to highlight your company's expertise, Podcasts add Customer Loyalty, Podcasts are a Powerful Marketing Tool for Mobile, Podcasts can increase Lead Generation, Podcasts build better Relationships with your Audience.
Alan will be sharing valuable insights on
What are the Benefits of Podcasting
How to structure Your Podcast
How to invite Guest to your Podcast.
Hosting your Podcast.
How to Promote Your Podcast.
Be part of this years success stories with your own podcasts, by booking now. Limited Spaces available.
Register here for this Workshop: The Power of Podcasting
Plan For Profit
Are you serious about succeeding in your business? Do you want to find out just how to do that consistently? The Plan for Profit workshop will show you just that; how you can get in front of more of your ideal clients and on the path to profit.
Workshop Benefits to the business owner/entrepreneur
– Learn the 5 steps to get your business on the path of profit.
– Receive 6 free tips to help you stand out from the competition and help you stay on the path to profit.
Register here for this Workshop: Plan For Profit