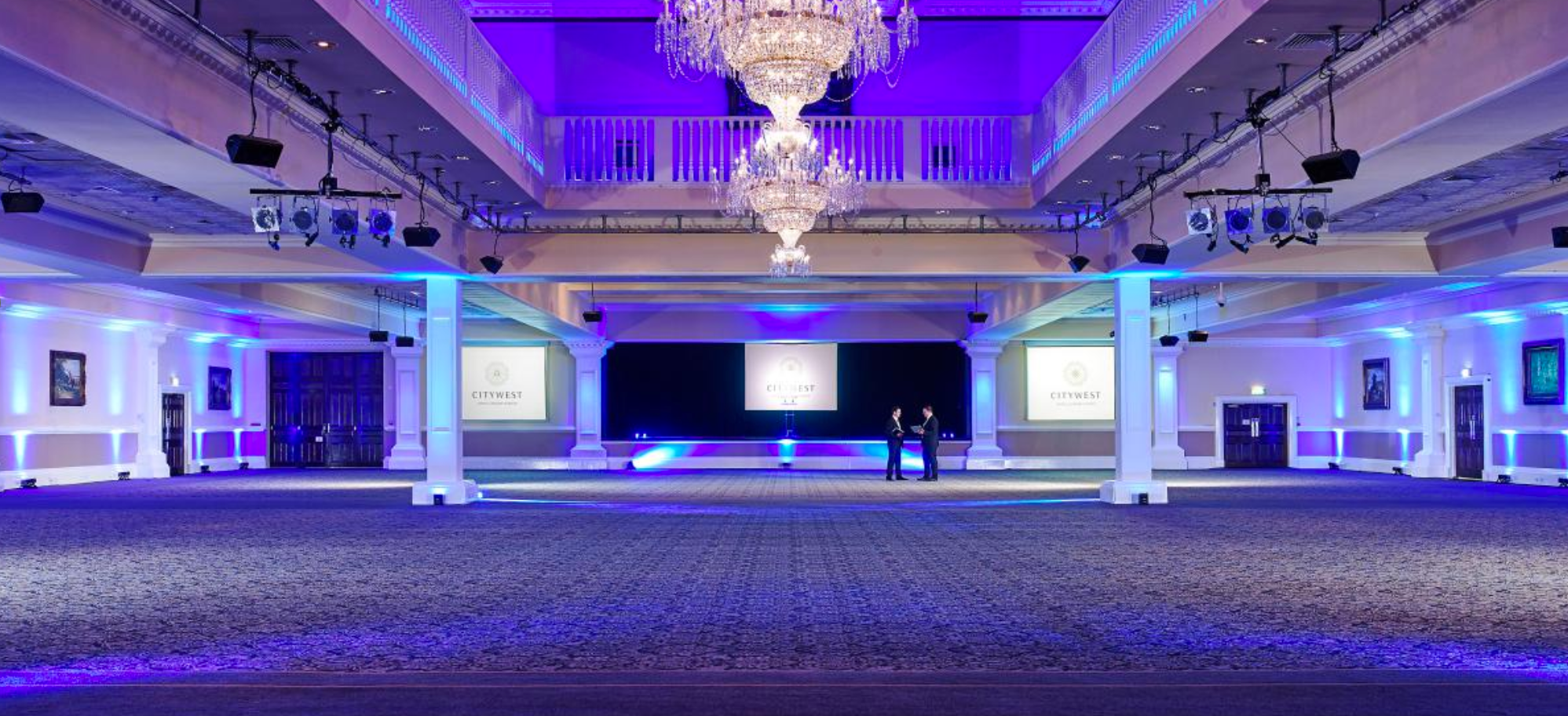 CITYWEST CONVENTION CENTRE
As Dublin's premier Conference and Events venue, Citywest Hotel's exhibition facilities are second to none, in terms of location, scale, and service. No other exhibition venue offers the important combination of purpose built space and facilities alongside 764 oversized bedrooms. Preferential rates can be offered to organisers, exhibitors, and conference clients.The exhibition venues at Citywest Hotel offer unrivaled access to all corners of Ireland.
Transport to Citywest Convention Centre
Citywest Hotel & Convention Centre is in a unique location on the hub of Ireland's motorway network puts you 30 minutes from the City Centre, by car, or Luas Light Rail link from just outside the hotel. With 2,500 free parking spaces on the doorstep, visitors and attendees can park conveniently at the venue.
Car Parking
Citywest Hotel & Convention Centre has over 2,000 complimentary parking spaces for our clients, guests, exhibitors and attendees. Spaces are conveniently located close to the hotel, restaurants and conference areas.
The exhibition, stage and performance areas also have clear access for staging, sets, stands and any other items you may require for your event.
With the perfect mix of luxurious accommodation and exceptional event facilities side-by-side, no other venue can deliver the same continuity across a residential delegate experience
Holding an exhibition is more than a financial investment. You're also investing a great deal of your time, so why not use it wisely?
Citywest Hotel was designed as the ultimate residential venue for events in Dublin, saving our clients the hassle of commuting to and from hotel and venue…we have everything in one place and to an unrivalled standard!
With everyone on site after the main event, a natural networking platform is born and many of our residents feel this is as beneficial as the event itself.
Moreover…by saving time commuting our guests have the time to chase up those important sales leads, same evening…while their still fresh!
Your bedroom, your breakfast and good night's sleep guarantee you the best start to a busy day, and, wherever you are, you're within range of our complimentary, market leading, high speed Wi-Fi
Book your room at Citywest Hotel now, call +353 1 401 0500 or email info@citywesthotel.com