Quicklinks is a partner for the 2019 Biz Expo.
Quicklinks is a one stop advertising shop, where you can get the whole package of your logo/flyer/leaflet design, printing and distribute your message to your targeted audience, saving you money and time.
With most other design-print companies, you have to go it to the shop, stress over your design with the artist there, and wait forever to get your first chance to review the artwork.
Then, you have to wait forever again, to get the order printed, and then figure out a way to get it distributed yourself!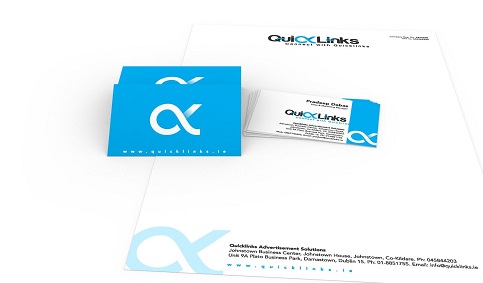 Special Offer for Biz Expo
Print Prices
Product
500
1000
2000
5000
10000
DL Flyer
€ 59
€ 63
€ 68
€ 81
€ 83
A5 Flyer
€ 57
€ 60
€ 68
€ 84
€ 136
Business Cards
€ 50
€ 57
€ 71
€ 93
€ 146
Pull up Banner
€ 70
* Above mentioned prices are ex VAT