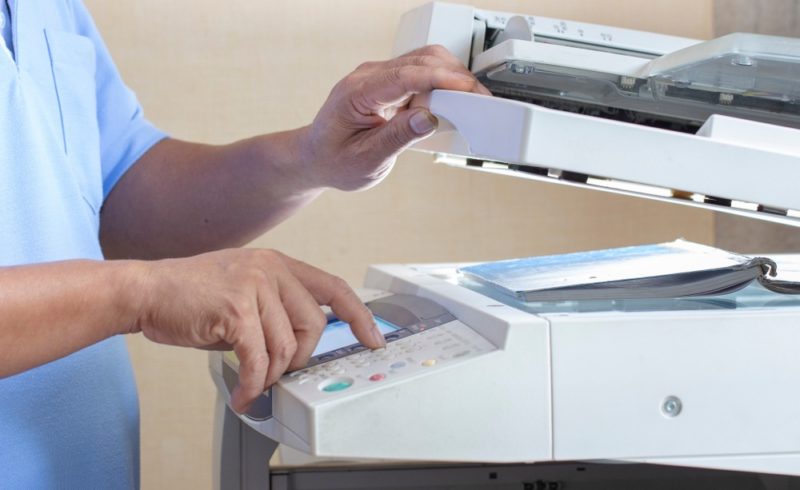 How Much Is Copying and Printing Costing Your Business?
Do you Know How Much Is Copying and Printing Costing Your Business? This is one of the first questions that we try to ascertain when completing a client needs assessment with prospective clients and it's rarely if ever, one that we get an answer to. A basic way of calculating this is to see how much paper is ordered each month, as this is an indicator, however, there is a more accurate way of assessing print and copying usage. This can be done by carrying out a PRINT AUDIT.
What is Print Audit?
Print Audit is a non-intrusive but accurate analysis of the output devices on your network to enable you to gain full control of your in-house printing.
What's the benefit to my company?
The report you receive from Print Audit will give you a clear overview of which machines are costing you the most, which ones are not being utilised to their full potential or if any are being abused and gives you the choice to manage your print and your costs by enabling you to control who uses each machine and whether they print in colour or black and white.
What does it entail and is it secure?
We will just need to install a completely secure virus-free USB stick on your network – we will work closely with your IT Team for complete transparency.
Which systems does Print Audit work with?
It tracks printing from all applications in Windows 2000 to Windows 10 (32-bit and 64-bit) and Mac OS X 10.5 to Lion and all popular accounting systems.
What do I have to do?
All you need to do is arrange a date that suits you for us to visit. We will liaise with your IT team on site and we will not need to disrupt any of your work day-to-day activities. And after that, all you need to do is figure out where to spend the money you are going to save on print by streamlining your future print activities!
We regularly add to our blog section, so if there's a topic that you'd like to know more about, just email us and we'd be happy to help. Here's a recent article that we wrote on the common mistakes that are made when buying a photocopier or printer.
Don't forget to join in the conversation or follow, like and share our posts on all your own social media channels. We really do like getting the attention. All attention is good attention!
Contact us today at sales@highline.ie or on 01 4097034 to discuss how Highline Office Technology can help your business. We'll carry out a print audit as standard (worth €600) and ensure that the photocopier or printer selected fits your business's needs.
Register here and get yourself out to our next Biz Expo
Original Blog Posted on Highline.ie