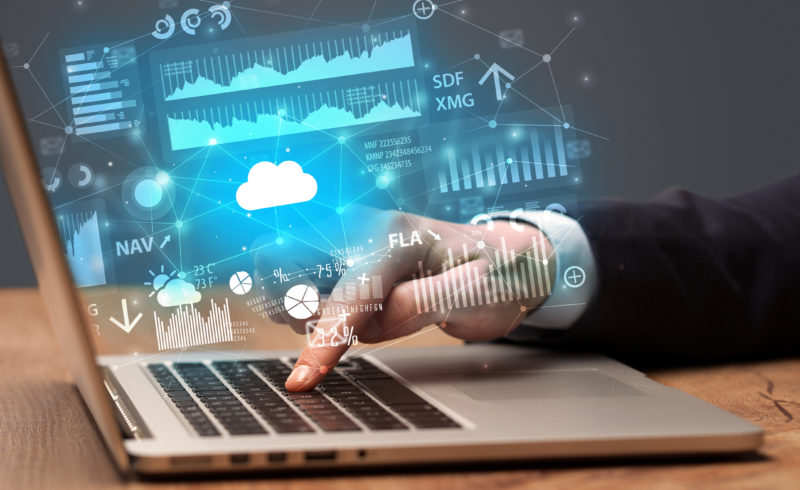 How Cloud Accounting Software Can Make Your Accounts Easy
Here are the 9 ways Cloud Accounting Software can make accounts easy and painless.
Real-time: Cloud accounting software allows you to work on accounts anytime you wish. And the best, cloud platform don't require any installation.
Mobile: Accounts in the palm of your hand. Accountants and bookkeepers can run their business online anytime, anywhere on their phone or tablet. It allows scheduling meetings, adding contacts, pay the bills, sending invoices while on the move.
Easy to use: You don't need to be an accountant to be able to manage your accounts. Accounting software's is built for small businesses owners. Anyone can be able to manage their accounts online with a simple one-day training course. No need to learn about the advanced aspects of accounting or bookkeeping. Do it yourself.
Insights: "Information is power". Have access to reports and dashboards with financial and customer information. Reports can give you insights about your business and help you be aware of the areas that may require improvements.
Save time: Get rid of paperwork and increase productivity. If your business is rapidly growing you may need to replace the manual paperwork to cloud accounting solution. It will save you time, increase productivity and avoid inaccurate data.
Reduce costs: An accountant or bookkeeper can be hired on a part-time basis and there is no need of a visit to the office.
New Opportunities: Small-business owners don't have time to spend on accounting or bookkeeping. For that reason, accounting software is perfect to reduce the headache of managing invoices and increase the time to spend looking for new business opportunities.
Automation: Avoid double data entry. Good accounting software saves you time on repetitive tasks and can guarantee the accuracy of your data.
Integrated system: Accounting software can integrate your operations such as bank reconciliation and daily transactions with customer relationship management – CRM software.
Register here and get yourself out to our next Biz Expo
Original Blog Posted on Surf Accounts