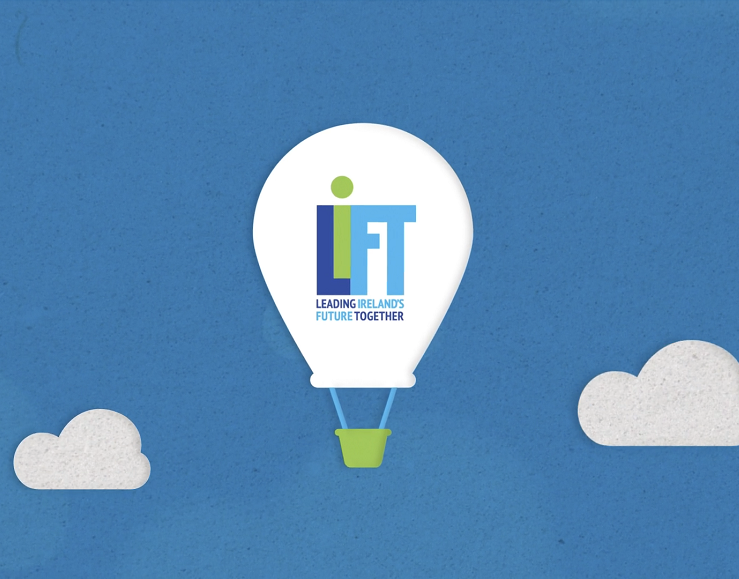 LIFT Ireland
LIFT Ireland Is A Not-For-Profit Initiative Aimed At Increasing The Level Of Positive Leadership Capabilities In Ireland.
LIFT does this through its eight-part, group learning programme. LIFT's programme is being rolled out nationwide via a volunteer facilitator network with an overall goal of reaching 10% of the population within ten years. Since its launch, LIFT Ireland has built a network of over 400 trained facilitators, which continues to grow each day.
'Leading Ireland's Future Together'
LIFT Ireland, which stands for 'Leading Ireland's Future Together', was founded in 2017 by siblings Joanne and David Hession along with Sonya Lennon of Dress for Success Dublin. LIFT Ireland was built on a desire to change the country for the better by changing the way people view leadership. Leadership is not limited to a select few. Everyone can become a leader in their own way. LIFT Ireland wants to create a nation of leaders by first teaching positive leadership values and then encouraging participants to adopt those values in their daily lives. LIFT Ireland believes that the more people 'living LIFT', the better it is for our country's future.
Teaching Leadership Values To The People Of Ireland
LIFT Ireland teaches leadership values through round-table programmes, which cater to people of all backgrounds, from ages 14 and up. LIFT's training protocol is based on eight key leadership values, which were formulated after conducting an extensive nationwide survey on the country's most revered leadership attributes. LIFT adopters have included community groups, businesses, schools, and sports clubs.
No reviews found. Be the first to post a review !