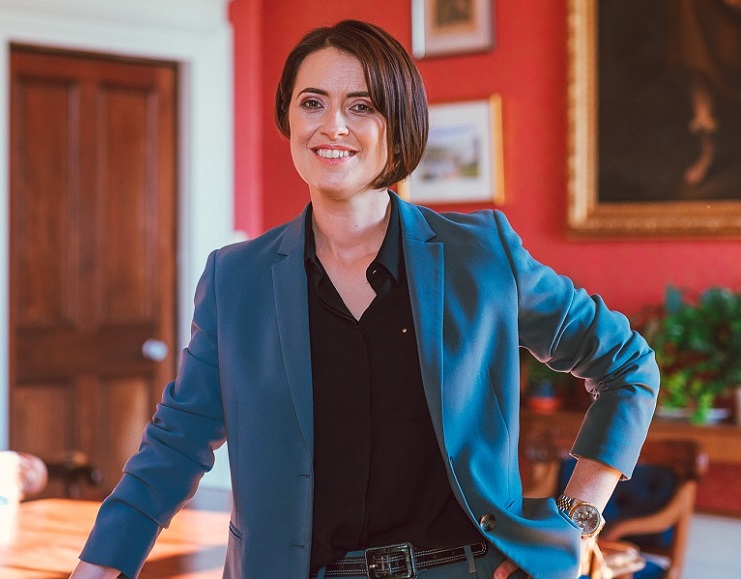 Bofin Consultancy
Mags Boland-Murphy, All Star awarded, accredited and experienced tourism & hospitality consultant, national event manager, business sales, marketing & media professional, established Bofin Consultancy in 2011. The business provides a full suite of professional business growth consultancy services including; profit planning, business development, sales, marketing reach, tourism consultancy and tailored consultancy solutions specific to the client's business aims, objectives and requirements.
Mags works with growing businesses who may be facing operational and strategic challenges, struggling with sales & marketing and panicking about profits - to plan, package and promote their businesses so that they connect with more of their ideal customers and to recharge revenue. She helps them to focus their passion on ventures and opportunities that deliver powerful growth and profoundly profitable businesses.
In her previous life, Mags worked in the private commercial arena for over 20 years. She has also acted as course lecturer at HSI College, Limerick, Ireland and has been a guest lecturer at University of Wales, Cardiff and as guest lecturer to business students in Sweden.
The business offices are located at Enniscorthy Enterprise Centre, Enniscorthy, Co. Wexford, Ireland. Mags works with clients nationwide in Ireland, UK and Sweden. Bofin Consultancy works with Tourism & hospitality, food, construction, professional services, SMEs, start-ups and business support organisations.
Bofin Consultancy & Mags Boland Murphy enjoy helping business members as a business mentor with Enterprise Ireland and 5 LEO offices nationwide. Mags is also accredited with the International Authority of Business mentors.
Mags is known for saying it straight, she has a no-nonsense approach to business, believes in being proactive, positive and supporting those businesses who are serious about success.
SOLUTIONS & SERVICES FROM BOFIN CONSULTANCY
Tourism/Hospitality Consultancy & Business Consultancy.
Strategic Sales & Marketing for success.
Business Mentoring and Profit Planning.
Professional focused bespoke business, operational & customer service masterclasses.