You've got an event coming and it's time to get the word out with a campaign. The scramble begins, emails are sent, posters are made, tweets are flying and event flyers get made.
It's easy to tweak your online content but when it comes to a print run. Stop. Think. And ask yourself these 3 questions first:
Does Your Event Flyer Drive Traffic?
It's all about combining the power of Print AND Digital.
You've invested a lot of time and money on earned online audiences online and carefully constructed platforms. Don't just integrate your platforms online.
Make sure your offline marketing collateral drives traffic to those essential landing pages where the magic really happens.
Call to a Digital-Action
All marketing material needs a call to action.
Makes sure all your flyers and print collateral drive those eyeballs to that landing page, a digital CTA . HOW?
Make sure your website address is clearly marked
Enable a QR code for fast smartphone access to a specific registration landing page.
Go one step further and use Dynamic QR codes that allow you to change the destination content as you get closer to the event.
rolex
Don't forget your email address for direct queries.
Is Your Event Flyer Trackable?
Remember that old adage: 50% of Advertising is wasted?
Not if you are tracking.
Use a different promo code for each recipient segment/distribution point, especially if you registering attendees or selling tickets.
Use a different trackable URL  shortcode /QR code, to analyse where the traffic came from should they go online.
Variable Digital printing technology makes it easy for us to vary promo codes within the same print run. You can go further and personalise each flyer if needs be. You just need to include a database.
Does Your Event Flyer Get Visual Marketing?
90% of information transmitted to the brain is visual. It's not just about volume, it's about speed. Visual information is understood 60,000 times faster.
We're not just talking about fancy eye-popping graphics for the sake of it though. Splashing your flyers with lurid graphics and neon colours isn't the main aim here.
It's about conveying relevant information visually. Not inundating the viewer with reams of text – use infographics over paragraphs. Icons over headlines
It's about using a hierarchy of fonts, colour -coding and white space when organising information on a page.
It's about using graphics, memes and visualised data that enhance memory.
It's about ensuring your brand identity is consistent throughout the piece
This requires good Graphic Design.
Go from a Visual Flyer to a Video
That's right, go one step further.
With a simple augmented reality app like this one,  you could bring any printed flyer alive with a smartphone. It's easier than you think.
These days you can hover a smartphone over any printed image and trigger a video on-screen, call-to-action buttons, and even virtual reality with the right portable headset.
IMAGINE…
A Magazine advertisement that plays a video,
A Property flyer that gives a 360-degree tour of the location,
A Prospectus that gives face-to-face alumni testimonials and interviews,
A Festival Programme that plays trailers,
A Product catalogue that shows you how to assemble each item.
A Recipe that gives you a mouth watering visual of every dish…
There you have it
3 simple questions, that open up a more trackable, interactive, visual and lively experience using a simple event flyer – all because the technology is well within your reach these days.
Questions?
Just #TalktoSnap; query online, or via phone 1850 812002. We'll help on all fronts when it comes to your next event.
Sponsors blog contributed by www.snap.ie
Where is the data to back up your claim that posting products or services online work? Have you ever been asked this question by a client? Well, the answer is very simple!
There is no data and the reason for this can have a number of contributing factors?
When clients engage with Digital Marketers they think ok, now I have taken this person on board to sort out my online marketing everything will change I am going to receive orders left, right and centre. The phone is never going to stop ringing with orders.
Wrong! What do you mean wrong?
Digital Marketers are not miracle workers. We do the job based on the information you give us. How we put this information together is our job.
A large number of small and medium sized businesses either don't have the time to engage online or make the big mistakes of posting content that keeps pushing products and services down consumers throats. This is the first mistake, let's step back and take a look at marketing 10 or even 20 years ago.
Before the era of Social Media, there was a different form of advertising Newspapers, Magazines, TV, Radio, Billboards, although the target market was limited to the budget you had, the message was still the same. Grow your audience by creating the right outcome for the customer.
Let's take one example from back then and compare it now. Let us examine one of the most iconic ads the Coca – Cola Ad from 1971 I'd like to teach the world to sing. This ad was shot on a hilltop in Italy with a number of people from different backgrounds singing the song. The story goes that a Senior Executive was flying to London and his flight was delayed, he notices a large number of people in the queue annoyed. The next day while walking through London he spotted some of the people from the flight, laughing and joking over a bottle of Coca – Cola and thought about it and witnessed that Coca – Cola brings people together everywhere in the world. This inspired him to create this ad.
The key point to take away from this is empathy with the customer and making your message memorable. He touched on many different emotions in the ad from diverse cultures, togetherness, unity, clean fresh air, happiness and brand placement. Never once did the ad tell you to buy a bottle of coke instead they laid the seed for you to go and buy one now to capture what these people were feeling, joy happiness and togetherness.
This ad was replicated in 2011 the 20-year reunion with the same singers plus their families similar to the first ad with one change saying "You can't beat the feeling" The key messages Coca – Cola focused on where nostalgia, family, and the customer's outcome. If you buy one you will get that feeling, both ads create empathy with their customers.
When you move from forcing your message on customers and concentrate on gaining empathy with your customer the results increase your chance of conversions to sales. Studies have shown a much higher rate of engagement when this is done. As businesses start to understand this and take advantage of it, they now have so many different ways to reach consumers with social media today. The key factor is focusing on the outcome for the customer and not the solution because if you give them a better outcome the solution becomes easier to find.
You can hire a social media manager to send 10 tweets a day and get a pretty graph, or you can hire an empathetic, business focused, social media strategist that will make a holistic difference to your brand/image/business.
The role of a Digital Marketer is to establish the requirements of the client and then to create empathy with their customer and deliver meaningful, useful content that will result in engagement with the brand and turn into leads or conversions.
Original blog posted on www.kompassmedia.ie
Talk to you soon. Alan
For more details on any of the topics covered above or for training on Social Media. Please do not hesitate to contact Alan.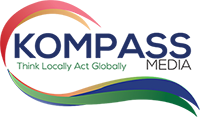 Website: www.kompassmedia.ie
Email: alan@kompassmedia.ie
Twitter: @kompassmedia
Phone +353 1 86 845 9960
The modern marketplace is over saturated with millions of companies. Never before has it been so important to ensure your brand is effective and communicates the right messages to your target audience. The following five branding mistakes are just the tip of the iceberg, and any professional branding agency will be able to guide you through the pitfalls of the branding process. However, it pays to be aware of these mistakes so you can help guide your brand to success.
1. Inconsistent company identity
Your company identity relies on consistency. From your company logo to sub-branding, stationery, through to your website and any other marketing material, the brand, brand name, color schemes, etc. should all be consistent. Inconsistency in your identity causes confusion amongst existing and potential customers. Your customer must hear and see your name, logo, tagline, and colors consistently over and over in many different ways before you are imprinted on your customer's mind map.
Think about the brands which you're most loyal to as a customer. There are chances that they've really earned your trust since they are dependable.
2. Trying to be all things to all people
Successful brands have a specific target audience. Unless you run a large umbrella company, your brand should be specific. Trying to target too wide an audience means your brand is likely to find no audience at all. You shouldn't try to please everybody. You never can please everybody, therefore do not try to be every kind of thing to everybody. Learn to be the best possible brand to a certain set of users.
3. Failing to differentiate
What makes your company stand out from your competitors? This is the essential attribute you should look for your brand to encompass. It is essential you differentiate your brand from the competition. Merely fitting in with the market means your brand is never likely to exceed its current market share.
4. Not understanding your customers
Without understanding your client's wants and needs, you cannot hope to have a successful brand. Every aspect of the brand should be tailored to a specific client base in mind. What do your customers want and how can you communicate that through your brand? Solving this question will automatically give your brand an advantage over the competition.
5. Restricting potential growth
If you wish to allow your existing brand the flexibility to grow and expand, but don't want a large switch in your branding, it is advisable to enlist rebranding services. This will allow you to evolve the brand without throwing away positive attributes the brand has built up in the past.
Branding as a whole is an intricate, complicated and ultimately rewarding project to undertake. However, the consequences of getting it wrong are potentially very damaging. It pays to get a professional branding agency to help with the facilitation of a new brand, ensuring your company can reach and exceed its future goals.
Discover how to successfully market your Brand Online and share your Story with your audience. Click here to get a free report "Branding Secrets" where you'll find out the tips, techniques and exact steps to build your Brand and develop a Social Media Strategy!
Download link: http://bit.ly/branding-secrets

Website: www.luckypig.ie
Phone: 085 831 3962
E-mail: info@luckypig.ie
Facebook: https://www.facebook.com/luckypig.ie
When you're starting out in business, you may be a one man orchestra – a sales manager, marketing director and customer service expert all in one. But as you grow, you will need to build teams around specialised skills. It's likely you will invest first in hiring sales people to help drive your company's growth.
It stands to reason that, the more salespeople you have, the more sales you should generate and close. So, adding sales personnel and improving your existing sales staff are essential parts of growing your company. To increase the chances of success of your sales team, make sure you equip them with the right tools from the start. Equip yourself or your sales team leader with tools to monitor and help them improve their performance.
A properly set up phone system can help.
The phone remains one of the most effective components of your sales toolkit. It allows for real conversations, conversations where buyers learn, makes assumptions, builds trust, and ultimately take decisions about a potential purchase. These kinds of interactions won't happen over an email.
92% of all customer interactions happen over the phone and 75% of surveyed executives are willing to make an appointment or attend an event based on a cold call.
Our team of experts from sales, marketing, and analyst departments created an e-book to show you how optimising your phone service can help your team increase their sales and hit their targets.
The e-book discusses the following topics:
Using phone system tools to develop your sales reps
Routing incoming leads effectively
Selling internationally
Staying on top of sales reporting
Remote and mobile working
Download the free e-book here: https://goo.gl/3U6CCv.
For more information Contact BlueFace