New Year, fresh start! You have had some great down time to prepare your business message and look at your strategy, now to implement both. No matter how many platforms you use it is well worth getting fresh eyes over your Insights and making sure you are still targeting appropriately. It is also important that you look over your social media information today and ensure that it is still accurate. With so many changes happening on platforms these days you need to make sure you optimise your page regularly.
1. Are You Making the Most of Your Time?
If you are not currently using a scheduling platform you may well be using up valuable time during your working week curating content and then putting it up potentially at the wrong time. Investigate all the free options and priced options of platforms out there. With a strategy and some forward planning you could prepare for post and tweets, weeks or even months in advance. Facebook allows you to schedule on the platform itself or you can use some of the 3rd party apps suggested below:
Hootsuite, Post Planner, Klout, Buffer, Sprout Social and AgoraPulse just to get you started.
2. Refresh Your Client Profiles
Every business changes over time and so does your audience.  Make sure you have generated up-to-date profiles/avatars so you can gather content that they will enjoy and benefit from.
Create a Client Profile Check out Useful Downloads.
3. Strategy incorporating Content Planning and Curation
A lot of businesses will know when certain events fall every year that will have an impact on their business. Most businesses will know their closing or reduced hour times over the bank holidays. Maybe your business recognises special events like Valentines Day, etc, you can prepare content and images now for those events and put them in your new scheduling platform. This is all part of the strategy you can create right now to reach the goals you've defined to measure the success of your platforms.
You may want to raise the profile of a product, service or event. To do this you need to know when to start promoting, creating interest and blogs, etc.  You may want to set aside a budget also for paid Ads, etc. This is all the things you can add to your strategy and I can suggest using a platform like Asana to keep you on track.
4. Check Your Insights and Measure
If it has been a while since you last checked these in each platform – then this is the perfect time to do it. Ensure you put a reminder in your phone or calendar app (or Asana) to check weekly or monthly, which ever you feel is more realistic. Gaining improved engagement and sales is a better reflection of the success of your platforms than gaining Likes and Followers.  The important part of monitoring your platforms is measurement, so be sure to note pertinent information and make sure you build on your successes and learn from your mistakes.
5. Update Personal Profile Photos
Ensure you update your profile photos regularly (annually at least).  People prefer to buy from people so hiding behind a brand image could potentially be hampering your business.  By providing a professional photo you make the brand you are promoting more relatable and recognisable when you are out and about networking or attending events.  A reputable photographer will also offer to provide images with different settings and backgrounds and will do headshots already sized to fit your different profile needs.  Make sure you think of all the times you will need these images, not just for profiles but for blogs and maybe for stands and business cards.  Get your money's worth out of these images!
6. Update Background Images and Headers
If you use Facebook, Twitter, LinkedIn and other profiles they all have background and header images.  Make sure you change this to reflect where your business is at.  If you have previously used this for offers or events, make sure it is kept up to date.  Ensure they are clear and the right size and are always branded with your logo.  You can change these as often as you want, just make sure it stays branded.
7. Roles on Platforms
It is recommended that you always have more than one Editor or Administrator on your Facebook Page.  Ensure it is someone you can have quick access too and someone you trust.  I also highly recommend that any business pages or groups you have, please ensure the owner(s) of the business are Administrators on.  At the end of the day your staff are representing your interests and if you are not on there to oversee it you could well lose clients and reputation.
Website: www.stomp.ie
Address: STOMP Social Media Training, 246 Green Park Meadow, Mullingar, Co Westmeath
Phone: 085 286 0502
Email: melanie@stomp.ie
Why Your Employee's Advocacy can increase leads and sales from Social Media.
Most companies today have embraced Social Media into their Marketing Strategy whether it is on Facebook, Twitter, and LinkedIn. There is a limit to how much influence, time, energy and content that brands/companies can push out to their followers or fans.
Companies' give very little thought to one of the most powerful, untapped resources sitting right under their nose with the potential to reach new customers every day.
Your employees can become a secret army on Social Media for your business. Studies show that employees whose social media accounts contain 561% wider reach than your business accounts combined, this also provides seven times more likelihood to convert to customers.
What are the benefits of employee advocacy on social media?
1.    Result in more traffic to your website
2.    Increase in lead generation
3.    Stronger Social Influence for your company
4.    Wider visibility about your brand or business
So how do you get your employees to share your content?
You would be surprised how many employees want to help build a company profile online. Often, companies develop a social media policy which restricts staff members from disclosing information about the business. Creating an easy to understand policy with guidelines can help.
The key is to make it simple for them and easy to share. A lot of businesses are now incorporating social media training as part of self-development programmes for the employees. It's like the old story: "you can lead a dog to water but you can't make him drink". This is where training is vitally important
There are many different levels of understanding when it comes to social media. Training from beginners to advanced levels provides this and the benefits for the employee and the company is vital to the success of these programmes.
It also works on a two-tier basis:
1.    Increased self-development providing individual knowledge and training creates loyalty to the business.
2.    Training and understanding develop stronger visibility for the company and increases leads and sales, to new target audiences plus strengthens the company's online presence.
Why would you not want to tap into the connections and reach the audience your employees already have?
Through social sharing, employees get a sense of being a bigger part of the company and also increase productivity. Which in turn leads to expanding their skill set and longevity for the business.
The added bonus with employee advocacy is being able to measure your current marketing strategy and understand what content is working and getting the most shares and what is not.
Your employees may also be able to guide you further content as they are the face of your business on a daily basis and see the pain point customers are experiencing.
The key thing to take away here is that with the right training, your employees can become your best advocates for your brand and business.
The fundamental understanding is buyers trust employees over brands and even CEO.
For more information on bespoke Social Media Training for your employees or team.
Contact Alan from Kompass Media
Email: alan@kompassmedia.ie
Tel +353 86 8459960
Or visit our website
Website: www.kompassmedia.ie/socialmediatraining.
Twitter: @kompassmedia
Facebook: www.facebook.com/Kompassmedia.ie
Originally posted on Kompassmedia.ie
Alternative Investments in Pensions Launched
Since 2008, pension contributions have declined to a non-existent level; in fact, many believed that pensions were dead. However, over the last two years, pensions are being revived and many individuals are beginning to contribute once again. This is a sign that the economy has begun to improve. These contributions allow for investors to reduce their tax bill and invest in different types of investments.
An Alternative Investment to Traditional Pension Funds
Investing in property is an excellent way of diversifying your pension investments – but not property abroad – a property right here at home, in Ireland. Most Irish pension companies do not offer property funds and if they do they are generally abroad or in a pool of properties. This makes it difficult for the investor to be clear exactly where their money is invested.  There are many options for the individual who wishes to invest their pension or part of their pension into property.
A self-administered pension is a solution that enables an individual to have the flexibility of investment in various assets and transparency of fees.  It is now even easier and more affordable for individuals to start a self-administered pension under any pension structure – PRSA, AVC, SSAP, ARF, and AMRF.  For example currently, Trillium is working with BV Commercial, which helps Trillium source properties, on a syndicated property investment. A syndicated investment allows investors to invest in commercial properties with smaller sums of money.  If this is something that interests you contact me with no obligation and we can discuss the particulars of the self-administered pensions. Start reducing your tax bill today.
About Trillium
James Garza has been in the financial services industries for over 18 years and has advised a variety of clients such as multinational companies, clients with estate planning, businesses with succession plans and individual retirement planning.
We are easy to do business with; we aim to provide individual and customized financial planning in simple plain language.  We offer full transparency of fees, the rate of return, risks, account values and pension options. This is what Trillium excels at delivering.
James Garza, QFA, of Trillium Financial Services, specializes in self-administered pensions and advises on alternative investments.   He is an Alternative Investment fund manager with funds invested in the US stock market, regulated by the Central Bank of Ireland
Previous to opening his own business James was a Vice President of Investments with JP Morgan Chase and had over $50 million of assets under management. During his time there he built a solid record of achievement and advancement through increasingly responsible financial investment planning.
James is currently living in Ireland with his wife and two teenage children.
James Garza
Trillium Financial Services
8 Ballyowen Park
Ballyowen Lane
Lucan Co Dublin
M.0860739902
Email: james@trillium.ie
James Garza T/A Trillium Financial Services is Regulated by the Central Bank of Ireland
How to choose the right phone system for your business
The emergence of new methods of communication for businesses such as instant messaging, collaboration tools and video conferencing, phone systems might seem like an obsolete solution. However, according to our ICT report , about 44% of your potential customers would like to call your landline. It is still the go-to channel for business communication so make sure you have yours set up so that you're easily reachable.
Choosing the right phone system will not only determine how available you are, but also increases how flexible and productive your company is.
Before you commit to any phone system provider and buy hardware, consider the below questions that will help you decide on the right solution.
Think about your business communication requirements. That will help you decide which features your phone system has to provide and which are not so crucial.
If you do have an existing system, investigate if it is fulfilling your business communication requirements. If not, find out if you can upgrade it. If that is not an option, start searching for a solution that can help you achieve your communication goals.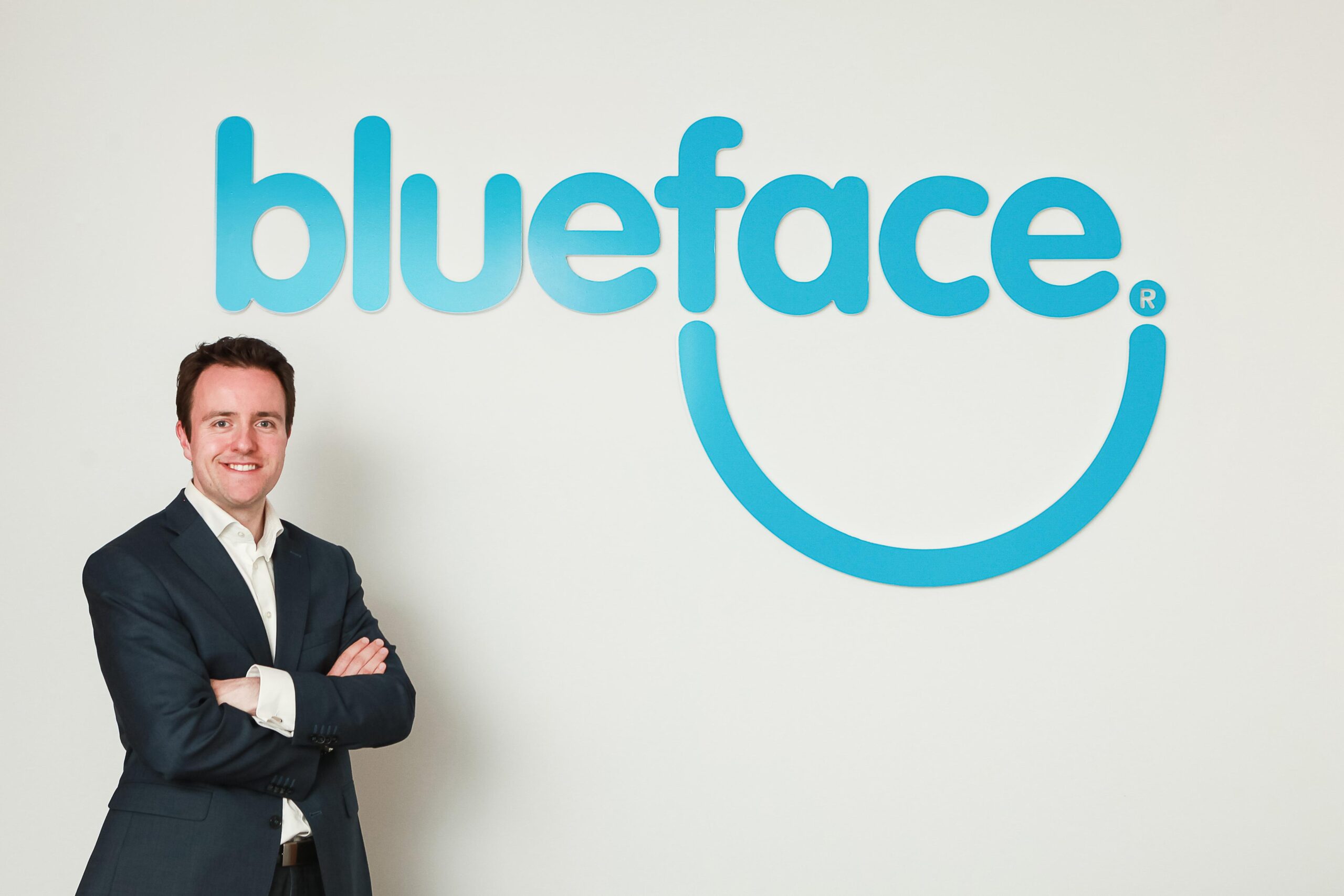 When searching for new providers, you will find out that traditional copper lines are not the only option now available. For the last decade, VoIP (Voice over Internet Protocol) phone solutions have gained in popularity due to the cost savings, flexibility and a number of advanced features it offers. VoIP can help your sales team be more accessible when they are on the go, or your sales team leader to record the calls for training purposes, or your office manager to set up the call flow that will manage your call transfers in just a few minutes.
There are numerous possibilities and making the right decision regarding a phone system can be difficult. We have created this ebook that will help you choose the right business communication solution for your business.
Let us help you make the right decision, download the free ebook now.
https://www.blueface.com/ict-insights/
https://www.blueface.com/how-to-choose-the-right-phone-system-for-your-business/